publication date:
Aug 12, 2020
|
author/source:
Kate Faulkner, Property Expert and Author of Which? Property Books

Latest Government changes and consultations to be aware of!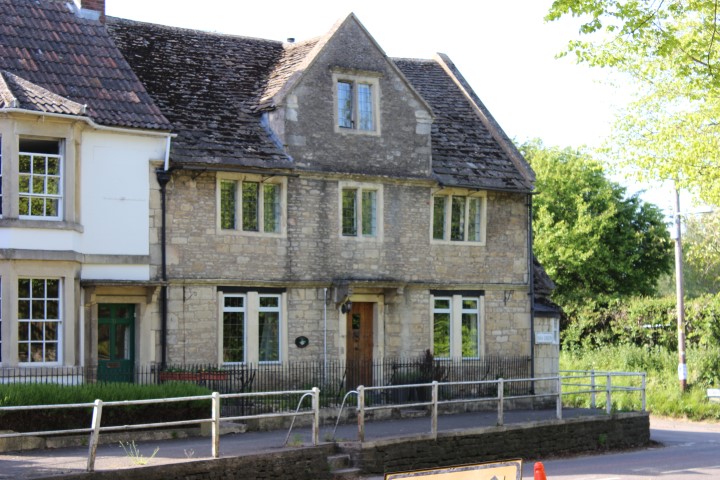 Over the last few months there have been a huge amount of announcements coming from Government about the property market – and it isn't easy to keep up with them all!

Bear in mind there tend to be two types of announcements:-
New rules which are coming into effect

Suggestions, consultations about possible new rules
Sometimes the media don't always make it easy to understand which is which!

Hopefully the below is a good list of the key things to be aware of whether you are buying, selling, renting, letting, renovating or building a home.

If you have any questions, do feel free to contact us and we'll do our best to help answer them.


What's happening now?
Stamp Duty changes
One of the first main announcements and yes it's happening now - for everywhere except Wales. If you own a second home the day you complete in Wales, you won't get any money off the Stamp Duty bill.

See my article for more information.
Rent repayment orders – may increase, don't allow yourself to get into this position!
A recent article from Anthony Gold legals suggests that rent repayment orders are now going be significantly larger due to the Upper Tribunal Lands Chamber's recent decision in Vadamalay v Stewart and others [2020] UKUT 0183 (LC).

Find out more here.
New rules for getting back your rental (or a lender wanting to repossess) for when the courts open on 24th August.
If you were in the process of trying to evict a tenant before the lockdown, you have issued an eviction notice since or are planning to, the rules have changed if you have to go to court.

Do make sure you follow them or you are likely to make a mistake and then end up at the back of the queue.

Unless you are confident of the process, it's wise to seek specialist advice, Landlord Action offers some free initial help: How to evict a tenant checklist.

Read more here.
More homes with £1.3bn investment
Funds to deliver up to 45,000 homes, create up to 85,000 jobs and upgrade skills and infrastructure to help fuel a green economic recovery announced.

Read the key information here.
More help for vulnerable people to put a roof over their head
With a fund estimated at £266 million, the 'Next Steps Accommodation Programme' aims to make resources available to councils to help ensure 15,000 people continue to have a safe place to stay.
For more information visit the Gov.uk website here.



What's happening later?
Some planning applications made easier – don't forget you need to have building regulations though!
In September, new rules will mean "full planning applications will not be required to demolish and rebuild unused buildings as homes and commercial and retail properties can be quickly repurposed to help revive our high streets and town centres". And

"Homeowners will also be able to add up to two additional storeys to their home to create new homes or more living space for growing families through a fast track approval process, with a requirement to carefully consider the impact on neighbours and the appearance of the extension."

More information can be found here.


What's under review and/or consultation?
Changes to leasehold planned?
The Government is committed to making the life of leaseholders better and they are working on changing the law so that leaseholders are not 'fleeced' as much as some are at the moment. There are over 4mn leaseholders, it doesn't mean it's a 'bad thing' as in many cases, leasehold works well, it's just that it can be made a lot fairer!

Changes proposed include: a new law which would see lease extensions under statute of 990 years, as opposed to 90 or 50 years as is currently the case, with no ongoing ground rent.

Also the 'right to manage report' proposes making this easier for leaseholders to do, making it quicker and cheaper and removing 'procedural traps'.

There are already other plans to ensure those that are selling get leasehold packs in a speedy fashion and at a reasonable cost.

Find out more here.


Safer homes?
Following the publication of the draft Building Safety Bill on 20th July 2020, it will now go through the process of pre-legislative scrutiny which will be carried out by the Housing, Communities and Local Government Select Committee. Their call for evidence was launched on Monday, 3rd August 2020.

This is important for home owners too as it "includes provisions for a New Homes Ombudsman scheme, at Clauses 106-109 and schedule 7. These provisions are based on our response to the consultation on Redress for purchasers of new build homes and the new homes ombudsman[1], published in February 2020.

"The New Homes Ombudsman scheme will raise the standards of conduct of housebuilders and the quality of new build homes. The provisions will protect in legislation the right of new build homebuyers to complain to a New Homes Ombudsman scheme about the developer of their new build home. New build developers will be required to be become, and remain, members of the scheme. The ombudsman will have powers to hold developers to account, including by having the powers to require developers to pay compensation to new home buyers.

"The New Homes Ombudsman provisions include:
Provision to ensure a New Homes Ombudsman scheme is put in place and available so that new build homebuyers can raise complaints about the developer of their new build home;

"The minimum requirements of the New Homes Ombudsman scheme;

"Powers requiring new build developers to become, and remain, members of the New Homes Ombudsman scheme;

"Provision to approve an existing, or issue a new, code of practice for members of the scheme; and

Enforcement of breaches of requirements to become and remain members of the scheme."

To find out more and contribute to the consultation visit this page.
New planning system?
A new proposal on reviewing the planning process which includes several proposals, one of which is simplifying the role of land use plans they propose that Local Plans should identify three types of land:
Growth areas suitable for substantial development

Renewal areas suitable for development

Areas that are protected.
For more information see the MCHLG information here.