publication date:
Apr 8, 2014
|
author/source:
Kate Faulkner, Property Expert and Author of Which? Property Books

Launching Kate Faulkner's new Buy to Let Guide 2014

With the withdrawal of Which? books from the shelves, I've decided to launch my own books, and the first of these is my newly updated 'Buy to Let Guide 2014'.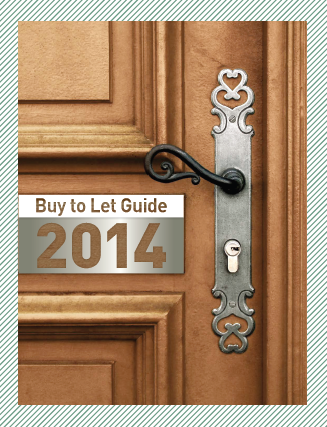 It's up to date with the latest market activity, ie a rising rather than a falling market, and also goes into detail about managing your property and whether you should do it yourself or choose an agent.


The book is split into two parts:-


Section One: How to buy a property to let

This goes into detail about how to choose a property to let and make sure it meets your objectives.


For example, is it income or capital growth you are after? Of course, you are likely to say 'both please' but is that really possible since the credit crunch?


Still think that property prices double every 10 years? Well you'd be very mistaken, even in London, according to latest figures from Nationwide, only six boroughs have managed to achieve this.


Areas such as Barking and Dagenham over the last 10 years have only increased by 25%, Redbridge by 34%, Bexley by 37% and Enfield by 39%.


Now of course, many properties in these areas may have doubled in price, but this is down to good investment, not luck, which most investors hope for.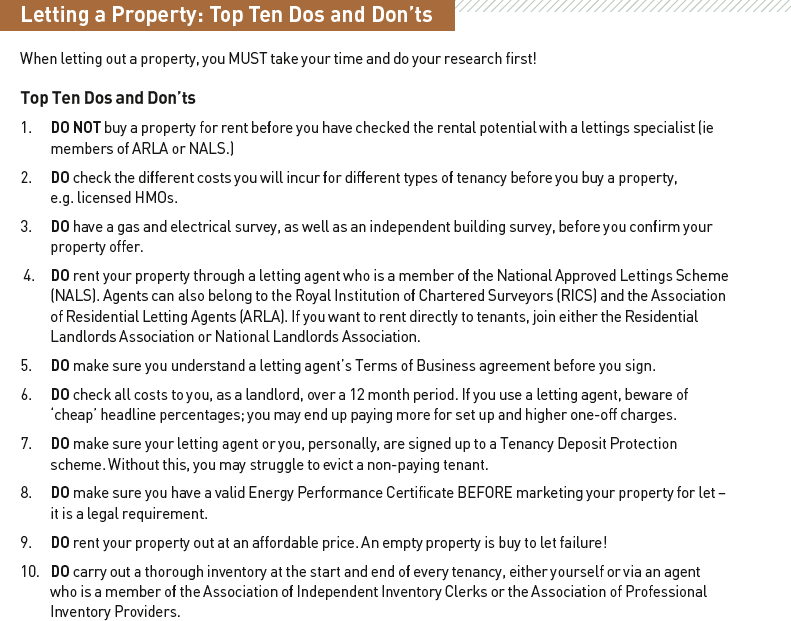 Know how to analyse areas and properties before you buy
If you really want to make money from buy to let and property, it is important to make sure you really understand how property prices work, and why and how property can deliver a good return. There aren't any major "secrets" as some people would have you believe, but there are certain things you need to know.


All this is explained in my new book, including ways in which you can analyse your own local market for yourself.


Section Two: How to manage your buy to let

This part explains everything you need to know about letting to tenants. Many will encourage you to let the property yourself, and yes you can pocket more money this way. However, it's not right for many people, especially if you live an already hectic life, adding a tenant and their troubles into your day to day to do's won't help you!


And there are new laws to constantly be aware of, such as advertising all costs at the same time as you advertise your property, making sure you do the forthcoming immigration checks, and are up to date with the latest tenancy deposit rules and regulations.


Finally, you are likely at some stage to have to evict a tenant, and the book explains how to do this and who to go to for help.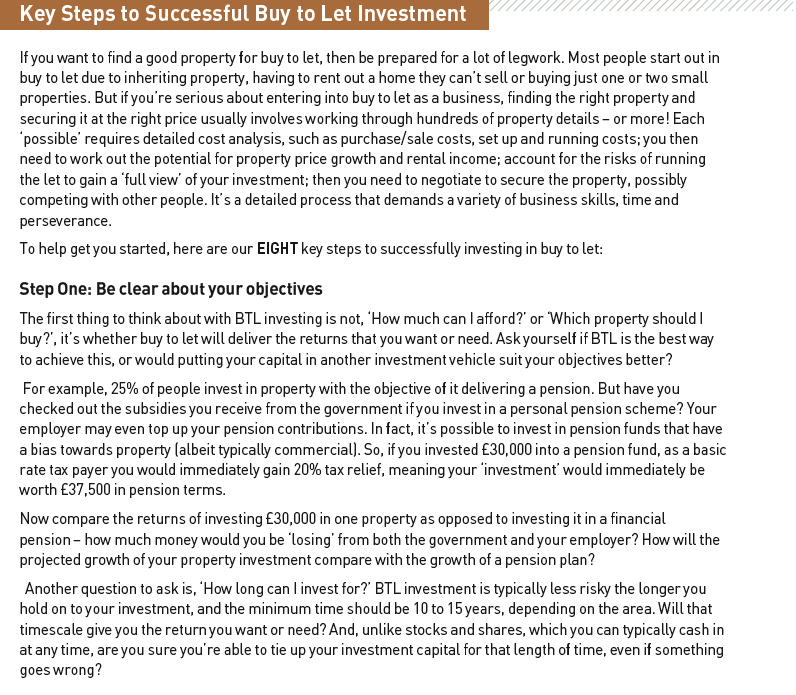 For more details on how to order my latest Buy to Let Guide 2014, visit the Propertychecklists' book store, and if you sign up as a member, it's just £9.99 + postage and packing!


For free help on Buy to Let, visit our checklists to help you get started, then if you need more help, feel free to ask me any questions, or buy my latest book - Buy to Let Guide 2014.