What are the costs for conveyancing/legals?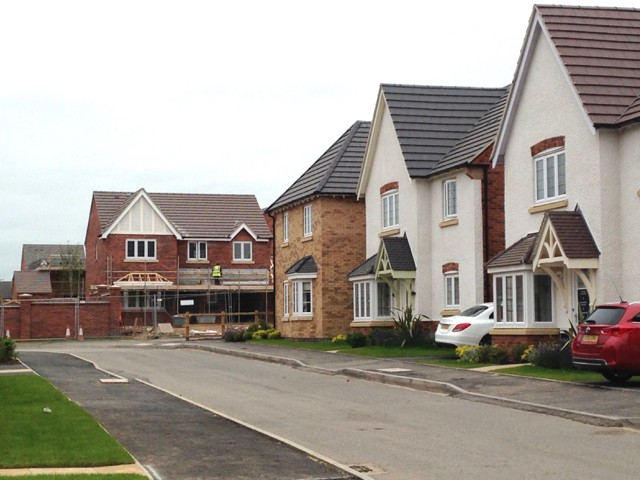 Whether you are buying, selling or re-mortgaging your home, it is essential to get the right legal help.
In England, Wales and Northern Ireland you use a solicitor or a conveyancer. In Scotland the legal advice comes from the agents who buy and sell as they are typically one and the same company.
So how do you choose a legal/conveyancing company?
Before you start, most people I talk to want to do this 'on the cheap'. They love things you see on-line such as '£99+ VAT for a re-mortgage' or '£299+ VAT for conveyancing or buying legals'. These sound great, but I would avoid, like the plague, anyone trying to sell legals on a low price.
A legal person would typically take on anything up to 100 cases at any one time. If you go for someone doing it on the cheap, the only way they make money is by handling more than 100 cases per person or worse still cutting corners which will come back to haunt you.
You could lose your property sale or purchase if you use cheap legals
In my experience cheap legal companies drag their feet. You might instruct them on Monday, but they may not do anything on your case for several weeks. And if they aren't very good, or the sellers/buyers solicitor can't get hold of them, that will mean the person you are buying from or selling to will get frustrated and therefore take their property off the market or sell/buy from someone else.
In addition, it could mean if you don't go for 'no sale, no fee' and/or 'fixed fee' conveyancing, you end up paying thousands for legals instead of the few hundred pounds the cheap firm advertised.
What costs do you HAVE to pay for?
Here is a list of things you have to pay for to buy or sell a house. So you have a full list, we've based this on someone buying and selling:
Comparing the legal fees
There are three fees you pay to legally buy or sell a home:
Legal company/solicitors fee
Most legal companie's charges are based on what everyone else charges locally and on the price of the property you are buying and selling. Some charge based on the quality of their service. If you ring around three local companies, they are likely to give you a similar price. Then there will be on-line conveyancing companies who may charge a little bit more or less, but include a 'no sale, no fee' and 'fixed fee' conveyancing offer.
Typically, a third of sales fall through after offer stage, i.e. when legal companies have been engaged and costs incurred. If you have a tricky purchase or sale, for example, there are right of way issues or the people you are buying from are getting divorced etc.
So, this is the most important fee to pay, but don't think that it ends there…………..there are lots of other fees which all legal companies have to pay – the naughty ones though won't tell you about these, so make sure you check them out and compare for yourselves.
So what kind of costs can you expect to pay for legal fees?
These are the real fees to compare – most of the other fees should be exactly the same. Watch out because some companies charge a low legal fee which they quote, then they add on extra charges or rates for things like searches. Personally I'd avoid companies who work in this way.
Example of actual solicitors/legal time spent on your case costs:
Buying a £125,000 property approximately £400 + VAT to buy

Buying a £300,000 property approximately £650 + VAT to buy

Selling a £125,000 property approximately £250 + VAT to sell

Selling a £300,000 property approximately £400 + VAT to sell

Buying a £200,000 property and selling a £125,000 property is £800 + VAT

Buying a £400,000 property and selling a £300,000 property is £1,200 + VAT
Taxes which go to the government
Bear in mind, much as you don't like to have to spend money when buying or selling a home, quite a bit of it ends up in the government's treasury hands!
VAT on fees:
20%, so if the solicitor's fees are £400, you will actually end up paying £400 x 20% = £480,
£80 of which goes to the government, not the legal company.

Stamp duty:
0% on the amount under £125,000

2% on the amount between £125,000 and £250,000

5% on the amount between £250,000 and £925,000

10% on any amount between £925,000 and £1.5million

12% on any amount over £1.5million

If you already own or part-own a property, there is an additional 3% to pay on the whole price.
So a £200,000 property would incur stamp duty charges of £1,500 (unless it is a second home, in which case it would incur stamp duty of £7,500).
All of this money goes to the government, not the legal company or anyone else!
Leasehold extras
If you own a property or are buying one where you own the fixtures and fittings as opposed to the outside of the building and the land, then there will be a huge contract – usually 10-100 pages long. It requires a great deal of care to make sure you know what you are likely to get yourself into if you buy leasehold.
For example, I bought a leasehold property, asked what major works were required eg the roof being fixed, was told nothing and then a few years later, got a bill for £8,600 to pay for - yes, you guessed it - a new roof! Because I had a good legal company, this is now being queried. If you didn't have a good one, then you wouldn't have anything to say to the freeholder.
For information on other fees ALL legal companies pay on your behalf click here.