publication date:
May 26, 2020
|
author/source:
Kate Faulkner, Property Expert and Author of Which? Property Books

How do you let and rent a House in Multiple Occupation (HMO) during COVID-19?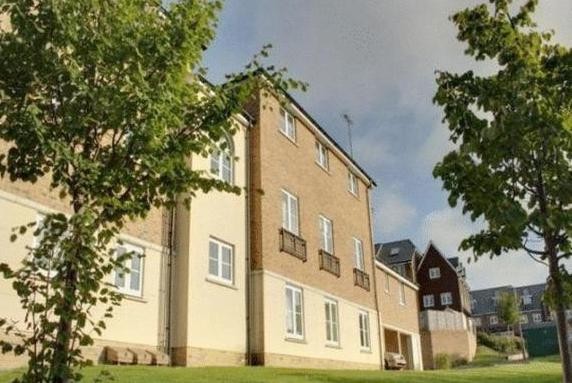 To date, guidance has been issued to the industry and consumers to cover pre-visits and visits to a home which is on the market. However, it is apparent that renting HMOs is more complicated especially when combining households that don't know each other.

This is allowed by the government, however, you need to follow the new home moving guidance rules and you need to ensure any tradespeople, cleaners etc that visit the property also follow the guidance laid out by the government, the industry and to consumers.

You will need to take extra care if you have individuals who are shielding or self-isolating in your HMO.

The best guidance to read initially is the cross industry guidance which explains how self-managing landlords or your letting agent needs to adjust their daily routine of marketing and moving people in to a property to prevent the spread of COVID-19.

To help communicate with your tenants, the consumer guides below may be helpful, but it will be equally helpful to you if you are self-managing to help you decide what is appropriate for your individual HMOs.
Information and advice about living in shared accommodation/HMOs

Additional guidance has been provided by Redbridge Council for its HMO landlords and the Welsh Government, which although for Wales only, is quite useful to think about how your tenants can keep themselves safe during this time.

The guidance above has been produced in line with the following government guidance:-
Please note that as the situation and guidance in this area is constantly evolving, we intend for this information to be updated regularly.
Additional guidance for letting an HMO
Pre-visit
Speak to your existing tenants about their current health and ask them if:-
If you develop a continuous cough or
A high temperature (37.8 is high) or
anosmia which is the loss or change of sense of taste or smell:

You should immediately self-isolate for at least 7 days, in line with the guidelines.
Members of your household should self-isolate for 14 days.
If any of the tenants are in a high-risk category, it may be more risky to introduce a new tenant to the home and it would be wise to discuss your plans with your existing tenant in more detail to keep everyone safe (see below).

It is advisable to secure answers to the questions from the tenants in writing and repeat the questions each time you want a tenant or anyone else to visit the property e.g. an agent, valuer, trades people, cleaners, gardeners, inventory clerks etc.

You should bear in mind that if you are recording health data for individuals, even if it is just sent to you by email which you then keep, that you are subject to data protection rules. You should look at this guidance from the Information Commissioner's Office (ICO) on handling health data. It is aimed at community groups but is equally appropriate for small landlords:

If you are a self-managing landlord:-
If you or any member of your family are showing COVID-19 symptoms you should not carry out any property visits or viewings until you have completed the 7 or 14 day isolation period.

If you or any member of your family has come into contact with anyone confirmed to have had the COVID virus, you should not carry out any property visits or viewings until you have completed the 7 or 14 day isolation period.

Arrange any visits to your property outside of commuting hours, and if possible, make sure tenants, especially those self-isolating or shielding, are not in the property. Can they go into the garden or an outside space - or stay in their rooms while anyone is working/in the property?

Avoid touching things and sanitise your hands both on arrival and when you leave. You should also make sure the property is well ventilated during your visit eg open windows and doors etc.

Property viewings/visits (including by tradespeople)
Prior to agreeing to a physical viewing, check the prospective tenant has viewed a video of the property online or carry out a live video call with them, which either you/your agent or one of your tenants can do.

Agree a time for a prospective tenant to visit the property ideally when the other tenants are out, or, make sure they stay in their rooms during the viewing. Alternatively, if your tenants agree, one 'lead' tenant could carry out the viewings on your behalf, but they need to adhere to the Public Health England guidelines at all times.

A prospective tenant should be asked to follow the social distancing rules and the communal areas and any door handles, switches etc are disinfected with household cleaners or wipes before and after the prospective tenant's visit. The property should be well ventilated during the visit.

If two people are viewing a room, make sure they are from the same household beforehand, if they are not, they will need to view separately.

If 2m distances can't be adhered to due to the size of rooms/communal areas, please ensure that extra precautions are made eg cloth face coverings.
If you want to have any further discussions about the room and tenancy, please have these where possible outside the house or over the phone post the visit.
Moving Day
In addition to the 'Moving Day' guidance above, it is suggested that anyone moving into an HMO should do so on different days, ensuring any new items that are placed in the communal areas are disinfected, as are all the 'touch points' post each move in.


PLEASE ASK ANYONE VISITING THE PROPERTY EG TRADESPEOPLE TO ADHERE TO THE INDUSTRY AND ADDITIONAL GUIDELINES SET OUT IN THIS DOCUMENT
Prepare for a property professional
to visit your property for sale or let


Home viewings, property visits
and assessments
Checklist for moving day during
COVID-19