Halifax say the number of First Time Buyers reached over 300,000 for second year running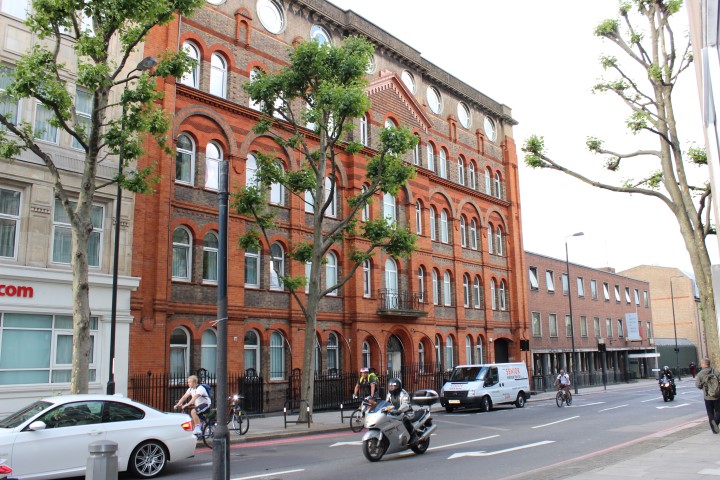 In the past, first time buyers fuelled the market forward, without them, the property market simply stopped functioning. When lending was limited to your income (as opposed to affordability) we found when house prices hit the 'magic heights' of four times income average house prices, they then dropped back.
Without someone buying at the bottom of the ladder, no-one could move on up.
However, two things changed at the millennium. Firstly first time buyers weren't restricted to making offers four times their income. Their loans were based on 'affordability', so a couple with no kids could borrow more than a couple with kids. Secondly, as prices rose as a result of a lack of stock and more money for buyers to spend, the bank of mum and dad stepped in with ever increasing deposits, allowing the market to continue to move forward.
Add to this the 'buy to let brigade', although I don't believe they 'compete' with first time buyers, nor have they pushed prices up, they have added additional demand to the market, more putting a 'floor' on prices, so they haven't dropped back as much as they would perhaps in the past.
Then the credit crunch hit and the demand for properties dropped from every sector – first time buyer numbers fell by half, as did those trading up and indeed investors.
The good news is that since we've seen the economy recovering strongly from 2013, the loss of demand from first time buyers, according to the Halifax has now recovered with the number of people purchasing their first home superseding 300,000 for the second year in a row. This represents a 60% growth in first time buyers since 2011, even though the number of buyers dropped marginally from from 2014, however this can be attributed to the lack of supply.
FTB deposits 13% higher than a year ago
In 2015 average deposits paid by first time buyers were around £33,000, 13% up from the previous year and almost 90% up from the average of £17,499 in 2007. This appears to be down to an overall rise in house prices paid by first time buyers. In the South East the rise in average deposit has grown by an even greater amount: from £35,582 to £44,024. The represents a jump of just under 25%.
What isn't so clear is how this tallies with media coverage suggesting wannabe FTBs are cash strapped! If properties are so 'unaffordable' how come First time buyers are finding extra money to spend rather then do what they did in the past – drop out.
Read our - First Time Buyer Quick Guide
More 35 year mortgages
25 year mortgages have been commonplace for a while now but many people who are purchasing their first home are taking out mortgages for even longer amounts of time. 35 year mortgages were taken up by a mere 15% of first time buyers in 2007. However, as of 2015, this number has risen to 25% with those choosing 20-25 year mortgage terms falling by almost 20% to an overall figure of 30%.
For more about why longer term mortgages are required, read my article on 35 year mortgages.
It's also worth noting that in 2015 first time buyers made up a staggering 46% of house purchases with a mortgage, up 10% from 2007, which perhaps shows we are still a nation who prefer to buy when possible!
Read our - First Time Buyer Quick Guide
Better mortgage affordability
Although house prices are higher now, what the data shows is that if the funding costs of a mortgage fall, then this doesn't mean higher prices are a problem. For example, the proportion of disposable income FTBs put towards their mortgage repayments was 32% as of 2015 Q3. Back in the summer of 2007, the cost of servicing repayments was as high as 50% just before prices crashed.
The reality is with cheap mortgage rates that are at an all-time low, people earning more money in the recovery, they can afford to pay more for the ever decreasing stock on offer.
Craig McKinlay, Mortgages Director at Halifax, comments "For the second year in succession, the number of buyers getting on the first rung of the housing ladder has reached 310,000. Although the average price of the typical first-time buyer home has grown by 10% in the past year, the number of buyers taking that first step onto the housing ladder has been supported by favourable economic conditions; namely, record low mortgage rates, rising employment and real pay growth."
"Whilst affordability has improved since 2007, in many parts of the country the ratio of the average house price to earnings is still significantly above the long-term average of 4.0. This is a concern as it could prevent many potential buyers from entering the market."
Read our - First Time Buyer Quick Guide
But, this has been the case for many years now and we've seen the market boom and crash while lending is higher than the four times level. Clearly if it costs a lot less to service mortgage debt than it did when we paid mortgage rates in double digit figures (10-15% in the 1990s) then referring back to 'long term' averages isn't a 'real world' scenario to necessarily worry about.