What's the situation with prices and rents?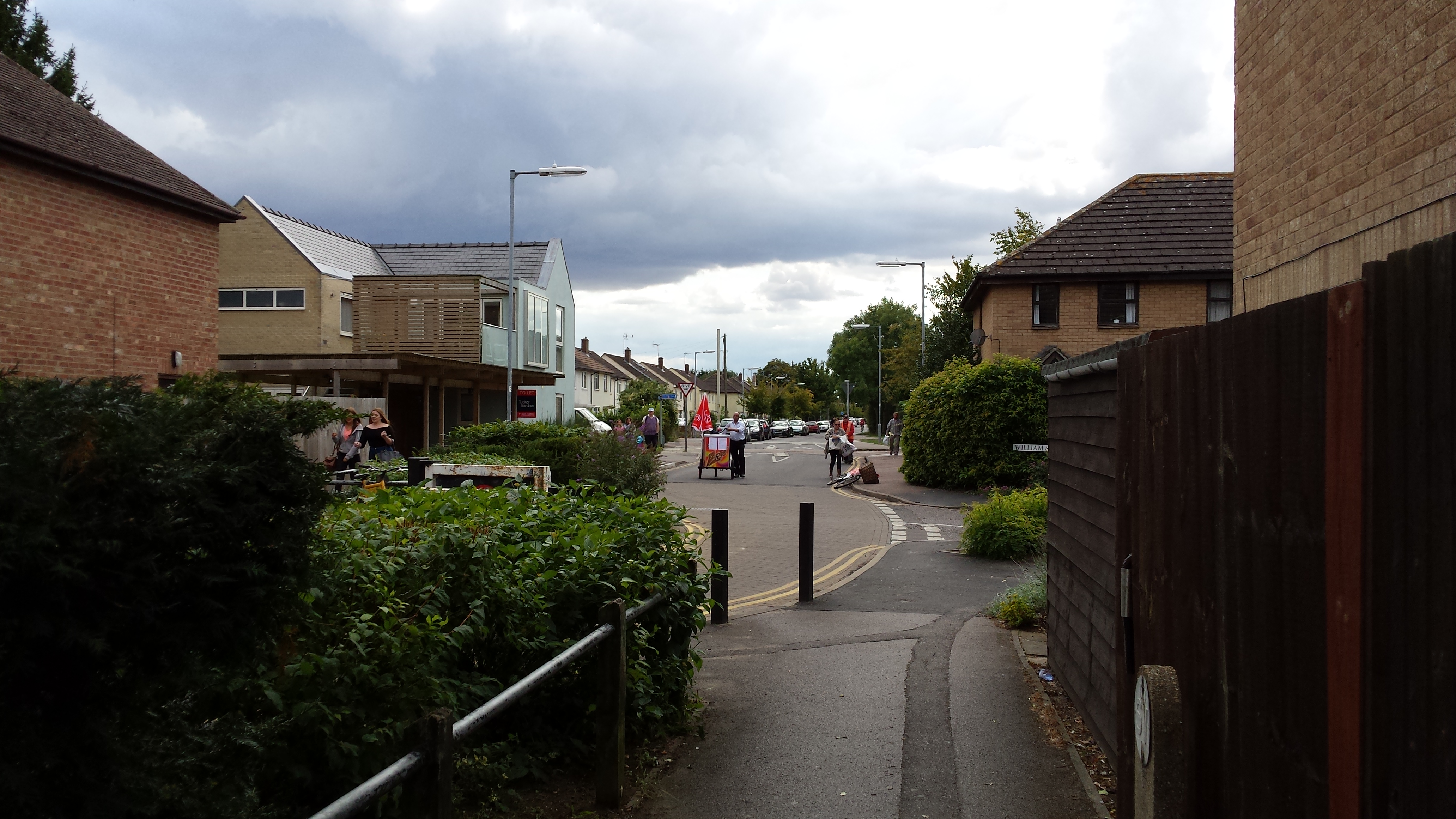 The government's Office of National Statistics and the English Housing Survey have been pretty busy with property stats – and some of them are pretty useful to know about and keep track of!
I collated a ton of data on the currently property market in preparation for my interview with Radio 4's You and Yours on Friday (even for a short interview you have to make sure you've done your homework!). You can listen to the interview and what's happening market-wise, here:

Latest government information on house prices by the Land Registry (data to December 15)
Before I make any comment on current house price changes, what I like to work out, as far as best I can, what the 'norm' actually is. This then allows me to comment sensibly on whether this means the market is 'overheating', 'underheating' or as 'normal' as it can ever get!
Looking at the Land Registry data historically it shows that, since 2000 – 15 years ago – average house prices in England and Wales increased on average annually by 6.4%, with Wales rising at 5.8% per year.
The biggest increase was to January 2003 – when prices rose by 24.7% in just one year.
Now we know a little about the history we can give some insight into the current data just announced which shows that house prices grew by 7.1% year on year – higher than the historical growth rate. The average price of a property is now £191,812.
So although property prices are rising higher than their annual average of 6.4%, it's not by much and most of this is driven by a few areas in the south which are seeing a decent post-recession recovery, so it is to be expected.
We also know that prices have risen by a lot more in the past, ie we have seen growth of over 24% in just one year and we are nowhere near that kind of growth.
Read - Trading up Quick Guide
Latest government information on the private rental market by the Office of National Statistics (Data to December 2015)
Next the government released two sets of data: first the England Housing Survey report and secondly the latest private rental stats by country and across regions in England.
As with house prices, it is important to look at average private rental growth over as long a period of time as possible which, in the case of rents, is about 10 years.
On average, according to the ONS, over time rents increase around 2% each year, which not quite at the 'extortionate' level that is often claimed. And the latest data from the English Housing Survey reports that rents in the Private Sector have not changed at all year on year, while social rents – which normally increase in line with inflation – have grown by 1% or more.
According to the PRS data from the Office of National Statistics, the latest increases in rents are:-
Great Britain: +2.6% in the 12 months to January 2016; +2.5% to the year December 2015

England: +2.7% in the 12 months to January 2016 or just +2% if you disregard London

Scotland: +0.8%

Wales: +0.3%
Regionally, the highest increase recorded was in London, but it was still just 3.9%, while the East and South East grew by 2.9%.
The lowest increases were in the North East which were 0.9%, similar to the North West where rents rose by 1%, while Yorkshire and Humber rents increased by 1.2%.
Read - Renting a Property Quick Guide
The charts also show that it's dangerous to comment and make assumptions on the market on a year-by-year basis because it can distort the picture of what's happened in the past: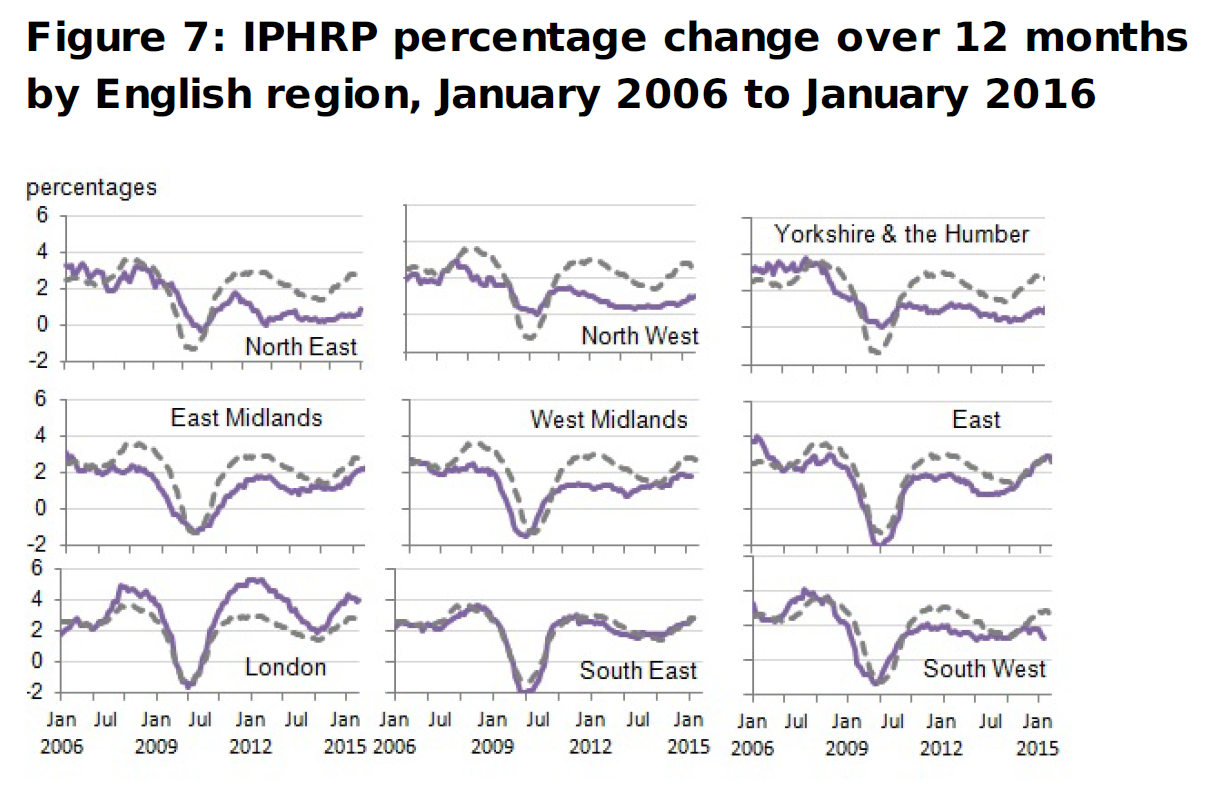 As this chart shows, it's pretty obvious that if you have an index which measures rents since 2009, this was after rents had fallen and they were at their lowest, so any year-on-year changes since this time will show a rise.
However, if you compare the rents to 2008 when they hit their peak, many private rents charged are actually about the same. So it's vital to know the history of stats and the highs and lows before we comment.
Current stats show that rents across England (without London) are rising at a normal level while Scotland and Wales are seeing lower than normal increases, so it's a good time to be tenant. And if you are a landlord, you need to be watching your costs.
What does it matter if year-on-year prices are rising at 7% and rents at 2%?
An implication of these rises is the impact on affordability. Rents are pretty good – mostly a third of people's income, which is classed as 'affordable'. However, with incomes rising by around 2% in 2015 (according to the Office of National Statistics), house price rises of 7% are outstripping people's income rises, making it more difficult for them to afford a property.
This is one of the key problems we have had in housing since the millennium. In my article which compared property price growth over the decades with wage growth, I showed that this is the first time property prices have risen without a corresponding increase in wages.
Although people have still been able to afford to purchase property, it's mostly down to big increases in equity and, for those starting out on the ladder, help from the bank of mum and dad.
Inflation always plays its role in property prices and rents, but in particular the rental market. If rents don't increase in line with inflation (which historically is 3% per annum) then landlords are effectively giving themselves a wage cut. If the rent they charged the year before doesn't increase in line with the landlord's general cost of living, then they are worse off each year – this is especially important to know if they are hoping the rent will become their retirement income one day, as it's unlikely to cover their cost of living.
Read - Preparing your Home for Sale