Guest article from Barratt Homes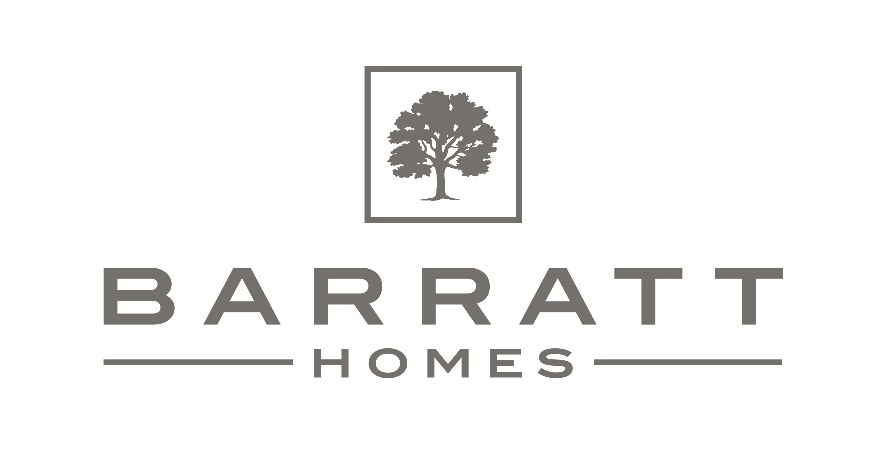 With first time buyer purchases on the up and interest rates at their lowest for years, 2015 is shaping up to be a great year for homebuyers in Northampton.
A combination of factors are contributing to the creation of strong market conditions, making it the cheapest to borrow and easiest time to move up the property ladder since before the start of the financial crisis in 2007.
Having enjoyed a strong start to the year, Barratt Homes has noted a marked increase in buyer confidence, signifying a return to good health for the property market and the housebuilding industry.
Read - Help to Buy a New Build Checklist
Barratt Homes is currently building new homes at a number of locations across Northamptonshire including Saxon Rise, in Brixworth, Lancaster Manor in Rushden, Ladywell Park in Wellingborough, Latimer Gardens in Burton Latimer, Lyveden Fields in Corby and St Margaret's View in Crick.
Alison Raine, Sales Director at Barratt Homes Northampton, said: "We've seen a large rise in demand for new homes, signifying that more people, from first time buyers to up-scalers, are not only more confident about making a move, they've been able to secure the necessary finance also."
Leading Property expert Kate Faulkner said: "Many more people are venturing back into the property market compared to recent years, and this is not only good news for business, it's great news for the economy too and the homebuilding industry in particular."
Barratt Homes has issued five reasons why there's no time like the present to purchase a home:
1. Interest rates
Increased competition in the mortgage market, falling interest rates and the availability of long term fixed rate lending packages are reducing the cost of borrowing for many homebuyers.
It means buyers are able to access rates as low as 2.19% for two years with a 15% deposit. Some lenders are now offering fixed rate products for up to 10 years for as little as 4.29% with a 15% deposit, enabling customers to make the most of the low rates for the long term.

2. Stamp duty
In the last Autumn Statement changes were made to bring an end to the 'cliff edge' stamp duty and land tax system. In the old system, if the value of a home hit a certain threshold, the buyer would pay a higher rate of tax on the full value of the property, and not just on the portion above the limit.

Now this has changed to a much more proportional system where buyers will only need to pay the higher rate of tax on the amount that's above the limit, and not on the full value of the property.
3. Help to Buy
Help to Buy aims to help stimulate the housebuilding industry and to help people buy a new property.
The scheme enables buyers to secure a mortgage with just a 5% deposit. Buyers are able to take advantage of the excellent interest rates available with mortgages of less than 75% of the property value.
Read - Help to Buy a New Build Checklist
4. More support
Because of ongoing reform within the financial services industry, the process for securing finance has become much more detailed. This need not be off putting for those looking to apply for a mortgage, as most major housebuilders like Barratt Homes are now able to provide a free independent financial advice service to customers.
5. More choice
With increased market activity and confidence comes increased development activity.
Barratt Homes recently announced plans to open several new sites this year bringing increased choice to the market for buyers, as well as new jobs to the local industry.

This brings many benefits to buyers, from being able to choose their own plot, house type, finishes and fittings depending on the build programme, to having numerous homes in a particular area to choose from.
It also means that more people will be active within the market, both buying and selling, which is vitally important for those who need to sell an existing property in order to make their next move.

Alison said: "Judging from customer feedback, the picture being painted of the current property market is very positive indeed. A competitive market opens the door to some excellent deals, and with the recent changes to Stamp Duty, many people will be able to move to a larger home without having to pay as much in tax."
Read - Help to Buy a New Build Checklist

Further information about Barratt Homes' developments in the area is available by calling 01604 419621 or visiting www.barratthomes.co.uk