publication date:
Mar 16, 2015
|
author/source:
Guest article - Patrick Connolly

Guest article from Patrick Connolly at
Chase de Vere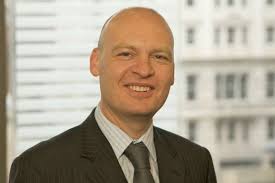 Buy-to-let investors have been well rewarded over the years. They have benefited from rising residential property prices and increasing rental incomes as more people have struggled to get on the housing ladder raising the demand from renters having to pay for somewhere to live.

With generally positive sentiment about the ongoing prospects for residential property in the UK, and with interest rates still at record low levels, many investors are keen to take advantage by investing in buy-to-let properties.
Read - Analysing a Buy to Let Checklist
Demand for buy-to-let could increase still further from April when people will have far greater flexibility in terms of how they access their pension benefits. It is likely that some people, rightly or wrongly, will take money from their pension and invest this in residential property

The advantages of property are that people can see that they own a real tangible asset, rather than a number on a statement from an investment or insurance company, and through rental payments they could benefit from a consistent and regular income.

Read - Financing a Buy to Let Checklist

However, it should be remembered that property prices can fall as well as rise and this could be more of a real danger when interest rates start to rise and mortgage payments become that more expensive, although more properties are now owned outright rather than having mortgages attached to them.

For buy-to-let investors there is also the risk of not being able to find tenants for prolonged periods or that the tenants in place might create unnecessary hassle, cost or inconvenience. It also difficult to get any real diversification if investing in residential property, as most people can only afford to buy a small number of properties, so they are unable to spread risks adequately. Property is also quite an illiquid asset meaning that investors might not be able to sell quickly at the price they want.

Read - Will your property deliver a retirement income checklist

There is no doubt that investing in residential property can have a role to play for some people. However, investing just in residential is a high risk strategy. Instead, where property is held, it should be alongside other asset classes such as shares, fixed interest and cash, ideally held in pension or ISA wrappers.

Constructing and reviewing investments portfolios can be a complicated business, whether property is included or not, and so for most people the best approach will be to seek independent financial advice.