publication date:
Aug 25, 2016
|
author/source:
Kate Faulkner, Property Expert and Author of Which? Property Books
Bricks shortage: will this prevent us solving the housing crisis?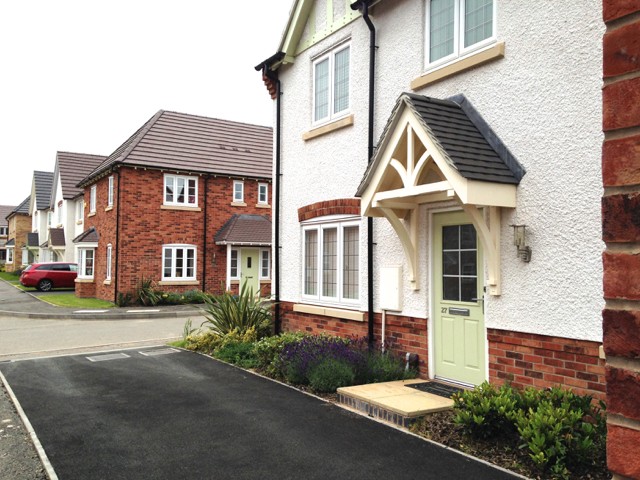 It's pretty hard to build a house without bricks and mortar so when the NAEA says there is a brick deficit of more than 1 billion bricks, alarm bells tend to start to ringing. They are even suggesting that the lack of bricks has contributed to rising house prices over the last ten years as demand continues to outstrip supply.
Need some building done? Read our how to choose a builder checklist
So, questions they have answered that you didn't know you needed to know are:
In 2016:
The average UK home is built with 5,180 bricks.

We need to build more over 260,000 units per year to even begin to dent the shortage

That means our house builders need to buy 1.4 billion bricks
That's enough to build Big Ben 740 times over or the number of bricks it took to build all the homes in Leicestershire!
So apart from the obvious connection ie we need more bricks to build more homes, what are the other issues affecting our ability to solve the housing crisis?
Bricks and Brexit
No property articles are complete these days without some mention of Brexit and that includes this report which points out that it's not just the number of bricks that we need that's a problem to get hold of, it's the fact that the clay and cement which make up 85% of a brick, are imported from European Union. That means with the crash in Sterling that unfortunately they are likely to be more expensive in the future and, depending on trade negotiations could make them more expensive again, driving up the cost of building homes in the UK.
Fancy a new career – the industry needs you!
And its not just the lack of bricks and the price of them that's causing a headache for our builders, it's also the lack of skilled people to build homes in the UK. Sadly, despite it being a great career that lasts for life, working in construction, outside, isn't always seen as a good job anymore.
So when the number of new builds built during the recession halved and is only really just starting to recover nearly 10 years on – we lost a lot of house building expertise. Unfortunately, now, bringing people into the UK to do the work isn't necessarily an option moving forward and sadly we are not seeing the next generation getting the relevant training, especially in areas that require lots of expertise such as London.
Need some building done? Read our how to choose a builder checklist
The stats on house sizes is misleading
The one addition to the report is that they claim the average size of a UK home has shrunk from the 1920s average of 153m2 to 83m2 today. They do recognise that this is due mainly because household sizes have dropped accordingly – many people for example now live alone, which in itself contributes to affordability issues.
However, we've recently found in the Government's English Housing Survey, if you compare property sizes to the 1980s, properties today are actually pretty similar, if not bigger.
From their report their stats show:-
"The average usable floor area of homes built during the 1980s was not significantly smaller
compared with the average for homes built in 1965-80."
"In addition, the average floor area of homes built from 1990 (92m²) was larger compared with homes built over the 1945 to 1990 period (the average of the latter ranged from 84m² to 88m²)."
So, not only do we need to make sure we have enough land to build on, we need the bricks and the people to create the homes too.
There are two ways to look at our housing crisis.
One that it'll never be solved and we can all go 'home' (if we have one) and 'give up trying' or, which to me is a much better option, consider that it is a massive opportunity to:-
Put money back into the economy, for every £1 we invest in a new home, it generates £2.83 back into the local economy

Create more, great, sustainable jobs and careers for those young and who are bored with office life

Help to match supply and demand area by area, which overtime will generate more affordable for everyone.
Why are we all worrying and arguing so much about delivering these benefits to society when we could just spend our time working together to get on with it!