publication date:
Apr 12, 2017
|
author/source:
Kate Faulkner, Property Expert and Author of Which? Property Books
What's happening in the East Midlands?
UK HPI sold data – January 17

House prices have been pretty strong from the start of the year and some reports have hailed the East Midlands as the best performing region. However, it's important to bear in mind that we are only just really recovering from the recession and any people who own property with cash since the credit crunch will have struggled to see it retain it's value.
For example, the average property in the City of Nottingham would need to be worth £151,000 yet, on average it is worth just £126,500, so a little catching up from recession days still to do!
However, we have seen healthy growth at 6-7% which matches the 'average' growth we've experienced since 2000, but not the huge recession bounces of double digit figures we've seen in the past.
So, the overall outlook is that not much is happening, there is no rush to buy and sellers need to price keenly.
What's happening to Rents?


Source: Belvoir Lettings
Rents are doing ok in Nottingham, they are fairly good value for money at between £550 and £650 per month and although some we have seen rises over the last year, they are fairly stable, typically with good supply and demand.
Latest news
It has been 10 years of tenant deposits protection by law this month! Originally driven by a damning report from Citizens Advice, as they struggled to get deposits back from landlords on tenants behalf. According to the Tenancy Deposit Scheme the expected "avalanche of disputes didn't really materialise. At the time there was talk of around 20% of tenancies ending in dispute and it's been no-where near that. It's more like 2-3%"
However, there have been some other benefits according to TDS
Better worded tenancy agreements;

Greater and much improved inventories, checking tenants in/out;

A charity foundation they have set up to help educate tenants/landlords
Really the news is mostly on private renting
It's going to get tougher for tenants as rents are expected to rise faster than prices for the first time, mostly thanks to government intervention.
Good news for tenants is that Local Authorities can now fine landlords up to £30,000 for bad practices and also keep the money to fine more landlords.
So if you are living in a damp or mouldy and cold property and your landlord isn't doing anything, your local environmental health officer is there to help ensure you get it sorted and don't worry, if they agree it's a health hazard your landlord won't be able to evict you just for complaining.
Wow property for sale
6 bed detached house – Oxton Hill, Southwell for £3m.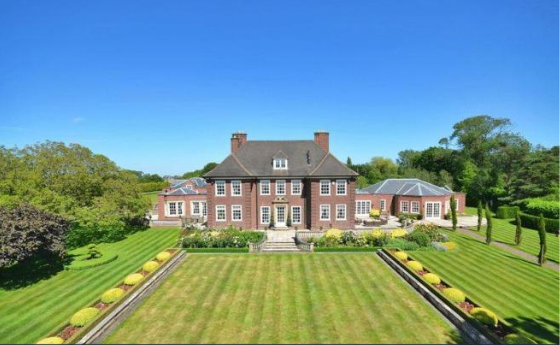 Bargain property for sale!
2 bed terraced house - Newstead Village, Nottinghamshire for £70,000.