publication date:
Dec 5, 2018
|
author/source:
Kate Faulkner, Property Expert and Author of Which? Property Books

How does debt impact renting?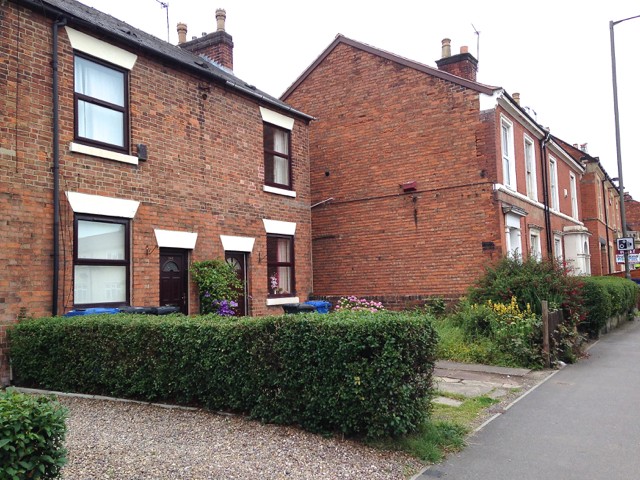 Debt charity, StepChange (SC), has released a report looking at how its clients' problem debt impacts on access to housing. In addition, affordability, security and the quality of their homes was reviewed when they were attempting to repay debt and/or stabilise their financial situation.
Here is a summary of their research:
Most SC clients* are renters, 82% in total and 40% come from the private rented sector

More than a third of people surveyed by SC said a poor credit rating had adversely affected their ability to buy or rent

Problem debt had caused 11% of SC clients into homelessness, 39% being unable to move, 12% forced to move and 38% with worries of eviction

The percentage of vulnerable clients was highest in the PRS

72% claiming housing benefit said it did not cover their rent

90% of PRS renters claiming housing benefit said it did not cover rental costs

Problems were caused by the complex nature of the welfare system which leads to some people not paying bills on time
Profile of people most vulnerable to housing difficulties:
Income does not cover essential costs like food and heating

Young

Renting in the PRS

Self-employed, unemployed or working part-time
It's very clear from this data that the 'housing crisis' we often refer to is actually being driven by an 'income crisis'. What's a surprise from this data is that although the government and the likes of Shelter are focusing on issues in the PRS, 60% ie the majority of people that have debt issues are actually in the social sector or own a home.
In addition, the data suggesting 72% of housing benefit payments don't cover rent, rising to 90% in the PRS shows that the government clearly isn't paying people enough to live on in the private sector, while not supplying access to social housing, leaving people trapped in income and housing poverty.
Housing specific findings:
More than half of SC clients said that having debt/a poor credit rating had impacted their ability to access housing, particularly those in the PRS

More people in the social rented sector had been threatened with eviction but more than 20% of those in the PRS had been evicted for rent arrears and over half had not reported problems to their landlords because of eviction worries

Lack of deposit finances, poor credit ratings and lack of social housing mean people are renting in the PRS longer than they otherwise would

People renting from private landlords and housing associations rated their property a lower standard than those renting from local authorities or with a mortgage
The government is currently looking at and investing in ways of helping social and private renters to generate a positive credit rating. In addition, the new deposit insurance schemes and support for deposits from companies and local authorities are key ways to help people into housing without having to go into further debt.
For me, until there is a specific 'plan and process' for renters to let in the private sector on benefits – with the financial support and property safety checks required, the vulnerable in the PRS (as well as social housing) are going to continue to suffer, which the report shows impacts on people's health and ability to work.
SC recommendations:
Using good rent payment records to improve credit reports

A cross government review of the use of the private rented sector for housing vulnerable people

Include protection from eviction for rent arrears in the Government's new Breathing Space and statutory debt repayment plan schemes

Evaluating the impact of introducing open-ended private tenancies and an end to "no fault" grounds for possession in Scotland
The government have also produced a new "understanding universal credit website" which you can find here: www.understandinguniversalcredit.gov.uk.
Similarly, the DWP introduced a new Landlord Escalation route for Universal Credit Live Service claimants at risk of eviction from 3rd December:
Landlords with a tenant under an imminent threat of eviction should now call the National UC Live Service telephone line. These calls will be escalated to the Housing Team who will make an outbound call back to the Landlord to resolve the case.
Social Rented Sector Landlords should continue to discuss potential evictions with their Partnership Manager, who can escalate concerns directly to the Housing Team. Landlords can continue to contact the Live Service Housing Team email inbox directly with any enquiries.
There is no change to the UC Full Service process for Landlords:
In UC Full Service Landlords should initially engage with their tenant about the issue.

The tenant has access to their own information via their online account.

They can share the information from their account with their Landlord if they wish.

The claimant can also ask through their journal, face to face or call the service centre and provide explicit consent to share their personal information with their Landlord.

If the Landlord is unable to engage with their tenant, then they can contact UC Full Service.
For more visit: www.understandinguniversalcredit.gov.uk/landlords
*StepChange received 620,000 phone calls and online enquiries in 2017.